Training Ground Theatre Company
SYT's Training Ground Theatre Company (TGT) does just that!
TGT offers youngsters aged 10 – 18 a complete production experience from beginning to end.
Launching in February 2017, we will steam ahead into a full production later in the year.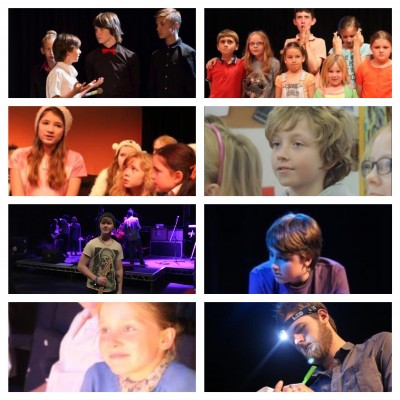 WHAT IS DIFFERENT WHEN TRAINING WITH TGT?
With most other companies the performers, technicians, marketing and publicity teams very rarely see each other. You will generally rehearse as a performer and show your piece at the end.
With TGT you will learn how an entire production is put together from beginning to end and have artistic control over everything. The big picture will not only be decided by the Artistic Team, all members will have their say.
WHO RUNS THE COURSE?
Mitch Jenkins (Founder and Artistic Director of Sussex Youth Theatre) will choose the team best suited to lead each course. These will all be industry professionals who will push every student to their limits.
Sessions will be tough and extremely rewarding. All students will be treated as professional performers and will be taught the manners and etiquette expected of you when you are working in the business. This will lead students to a greater understanding of 'how it all works' and will instil in them a firm grounding for any future ventures into show business.
WHAT HAPPENS ON A WEEKLY BASIS
You will rehearse on a Saturday, 10 – 1pm (once auditions are over) with the Artistic Team. These session will sometimes be stretched to 6-hr sessions but you will receive a full rehearsal schedule before they commence.
The productions will be Drama, Singing and Movement (Not dance) based.
3-Hour sessions will cover everything you need to know to produce a show. From casting to music and marketing to performance skills, this will be an experience guaranteed to teach students key skills, not only for the stage but for life!
WHAT SHOWS WILL WE PERFORM?
We will generally look for original pieces to perform. However, we may occasionally produce commercially available and well known plays and musicals.
HOW OLD DO I NEED TO BE
We will accept students from age 10 – 18.
WHAT EXPERIENCE DO I NEED
None. You just need to show a passion for the arts and be able to work in a team.
I LOVE THE SOUND OF THIS – HOW DO I SIGN UP?
Auditions will be held in August for September entry to TGT. There will be two types of audition. Workshop based (Where we can see how potential students interact and perform throughout the session) plus a one2one audition where you may be asked to perform a short monologue and/or a song, depending on your confidence, ability and roles available.
We want to train people who are passionate about the arts and who will relish the whole process.
If this sounds like you then you will probably be the perfect person to train with TGT.
I WANT TO DO BACKSTAGE WORK. IS THIS RIGHT FOR ME?
Absolutely. We are all working together to create an amazing show. With that you need Stage Managers, Set Designers, Costume Designers, Graphic Designers, Publicity Managers, Props Makers. The list is endless, so your talent will be well used.
I WANT TO BE INVOLVED!
Well don't hold back. See below for all the details and get in touch today.
COURSE FEE
£350 per student
*This covers a 13-week (59 hour) show period and equates to around £5.93 per hour
*This fee is for the weekly sessions and production weekend.
*Numbers limited to 30
*The course fee has a 10% discount for members of SYT (Sussex Youth Theatre) who are fully paid up for the     entirety of their weekly sessions at SYT whilst rehearsing and performing with TGT. Money will be refunded within 28 days of the completion of TGT production.
*Fee is due in two instalments.
*First instalment of £250 will be due no later than September 5th 2016
*Second instalment of £100 will be due no later than October 3rd 2016
FEE does not include:
Tickets for the production, which will be available to purchase nearer the time. Cost will be dependent on venue size and cost but on average they will be £9.
If you would like to be involved with Training Ground, please fill in the form below or contact Mitch on 01903 602 815 | 07788 497 779